Welcome to the Prince Albert Angling Society


---
Stocks Reservoir in the Forrest of Bowland
2022 Season Permits available now!
We have a limited number of Season Tickets available for this water at £75.00 for non members of the Society.
Season Permit Application Form
Stocks Reservoir is a large fly fishery, some 350 acres, situated in the Forrest of Bowland at the head of the Hodder Valley. Rainbow Trout are stocked during the season and there is head of resident fish. The fishing is fly only, primarily for trout although perch may be fished for, again by fly only. Only barbless or de-barbed hooks may be used. All Trout and perch must be returned to the water unharmed. No boats or float tubes are allowed, it is strictly bank fishing only, dawn until dusk from 25th March until 31st October (inclusive).
Over 16's £75.00 + £5.00 postal admin fee.
Under 16's £15.00 + £5.00 postal admin fee.
(Under 16's receive a complete Prince Albert Angling Society annual membership).
---
Foremark Reservoir.
This water is closed for the foreseeable future. Members should not phone the lodge to try to book or for information about the reservoir.
We will email members if or when it re-opens.
---
From the M6 take the A59 toward Clitheroe/Skipton. At the junction with the B4625, turn left toward Ribchester. Follow the road over the River Ribble and look out for the entrance to the show ground on the left. (Marshals will be directing traffic to help you park).
---
New water in North Wales – Llyn Syberi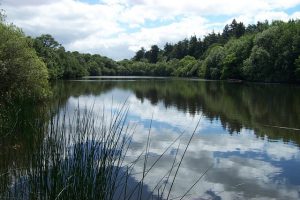 The main four species are tench, perch, rudd and roach. There are also eels, roach/bream hybrids, bream and barbel. There may also be crucian carp and chub but there is no record of any catches of these species in recent years. There are no carp or pike known to be present.
---
New for 2022 – Church Pool in Shropshire
The main species are Carp, Pike, Bream, Tench, Roach, Rudd, Perch and historically Crucian Carp. PAAS intend to maintain this mix of species and restocking will take place on this basis once existing stocks are assessed.
Day fishing (which isn't balloted) is defined as fishing between the hours of sunrise to sunset. To fish outside these hours a night fishing permit is required. This is balloted and limited to 10 anglers per night. Night fishing is balloted (see members' area of the website), anglers must be in possession of their booking confirmation to fish outside the hours of sunrise to sunset (times as published in the National Press). Night fishing is limited to 48 hours at one stay and anglers must leave the water by 10am after their last night.