Water Management Resources
In addition to our day-to-day waters management undertaken by our Working Party volunteers, the Society has an approved contractor team to undertake more specialist work.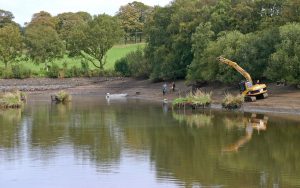 Our micro chipping and database ensures the security of larger specimen fish.
The 'Fish n Chip' program also allows for newly stocked fish to be monitored for growth health and well being along with fecundity. This in turn assists with monitoring of water quality and bio mass measurements.
We have a team of trained and qualified chainsaw operatives to deal with larger tree work.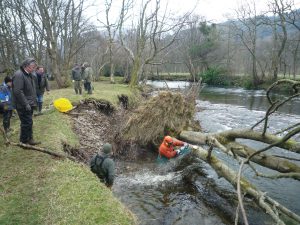 Our management committee includes experts in both Game and Coarse fisheries management. Along with bio-mass and water quality testing, netting operations and electro-fishing techniques can be employed.
Sometimes restocking can be necessary.
Access improvements are an important part of our work.