Friends of Prince Albert Angling Society
We all know 'there's more to fishing than fish'. This page is dedicated to the 'friends' and partner organisations that we work with to promote and develop fishing. If your organisation would like to be included here please get in touch.
---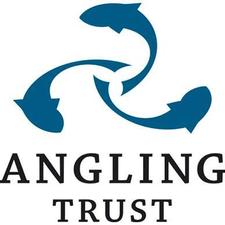 We proudly support the Angling Trust & Fish Legal.
For 10 years the Angling Trust and Fish Legal have been supporting fishing clubs, fisheries and individual anglers. To read more about the work they do and support them to protect fishing for future generations click on the logo above.
Fishery Forums with the Angling Trust. Around 36 Freshwater Fisheries Forums are held each year right around the country from as far north as Northumberland right down to Cornwall and pretty much everywhere in between.
---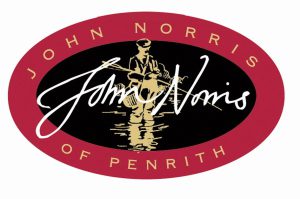 John Norris of Penrith has been the home of country sports over 50 years, specialising in fly fishing, shooting, country clothing, footwear and pet accessories. A family-run business, with a shop in the heart of Cumbria that's evolved to become a mecca of the North – a place where fishermen, shooters and dog walkers alike can feel at home.  Exclusive Members Discount!
---
The UKs leading manufacturer of pond weed rakes.
Offer an exclusive Members Discount. See Members Area Discounts for details.
---
Exclusive Members Discount available!
---

Impulse Baits offer an exclusive members discount. See Members Area Discounts for details.
---

Troutflies UK Supply fishing flies, fly tying materials and a range of fly fishing equipment and tackle. With same day dispatch from their web store and a great retail shop located on the Promenade at Morecombe Lancs. They are a family run business small enough to care and large enough to provide a fast and efficient service. With an exclusive discount for PAAS Members. See Members Area Discounts for details.
---

The Perchfishers are the only specialist group for the specimen perch angler.
---

The Grayling Society
was formed in 1977 by a small group of enthusiastic game fishermen who wished to conserve and establish the Grayling as a true, wild, game fish.
---

Mackenzie offer award winning products proven to enhance your fly casting performance – with an exclusive members discount. See Members Area Discounts for details.
---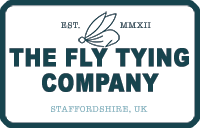 The Fly Tying Company are a family run business based on the Staffordshire / Cheshire Border. Stocking all the popular fly tying materials. Members discounts available. See Members Area Discounts for details.
---
The Pike Fishing Association whose aim is to promote the care, conservation of Pike through the responsible management of fisheries, Education of new Fly anglers themselves and to encourage good angling practice in relation to the sport of fly-fishing for Pike throughout the UK & the world.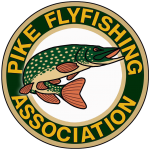 ---

Spintec are specialist manufacturer of high-quality Game Fishing lures and spinners for salmon and sea trout. Spintec lures and spinners are also successful with other predatory fish. Situated in Ribchester, Lancashire very close to Society waters on the River Ribble.
---

Glasgow Angling Centre offer member discounts and are the largest stockist of Fishing Equipment in Europe.
---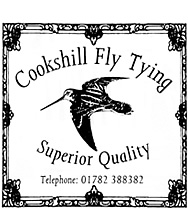 Cookshill Fly Tying full skins have been widely acclaimed in Fly Tying magazines as being the finest available. Based in Stoke-on- Trent Cookshill offer an exclusive members discount. See Members Area Discounts for details.
---
Get Hooked on Fishing

An angling charity which helps provide positive opportunities for young people and communities.
---

The Canal & Rivers Trust look after and bring to life 2,000 miles of waterways, because we believe that life is better by water.
---

Midwater Luggage – Practical, robust and high quality sporting luggage made with care and attention.
Designed and manufactured in the UK with Anglers and Shooting enthusiasts in mind.
Manufactured using the best quality textile fabrics and threads available. British quality assured.
Member discounts available. See Members Area Discounts for details.
---

Anglers National Line Recycling Scheme
"Something the whole of angling can agree on"
---

Cumbria Fly Fishing
Information on our balloted waters on the Grinsdale & Beaumont beats of the River Eden in Cumbria
---

Mitten Crabs.org
Everything about the Chinese Mitten Crabs including reporting sightings.
---
The Atlantic Salmon Trust is dedicated to salmon and sea trout survival. The charity works with
partners throughout the Atlantic Salmon's range to research the problems impacting migratory salmonids and secure their future though: Research, Influence, Action.
---

Broxton Barn Owl Group is a group of local volunteers dedicated to the conservation of the area's Barn Owls. Our aim is to increase the number of Barn Owls in West Cheshire.
---
Cheshire Wildlife Trust work to protect wildlife across Cheshire East, Cheshire West and Chester, Halton, Stockport, Warrington, Tameside, Trafford and Wirral.
---
The Rivers Trust is the umbrella body of the Rivers Trust movement, working to protect, promote and enhance our freshwater ecosystems for both people and wildlife.
---
The Welsh Dee Trust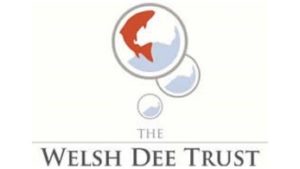 aims to protect, conserve, promote and enhance the River Dee and all its indigenous species of fish, animals, birds and plants.
---
The Ribble Rivers Trust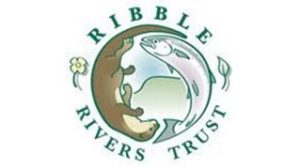 is a charitable organisation formed in 1997 with the aim of restoring the Ribble and surrounding catchment to its former glory for the benefit of wildlife and people.
---

The Non-native Species Secretariat has responsibility for helping to coordinate the approach to invasive non-native species in Great Britain.
---
Wild Trout Trust

is a conservation charity working across Britain and Ireland to help anyone interested in making a better world for our rivers, lakes and their wildlife, including our native trout.
---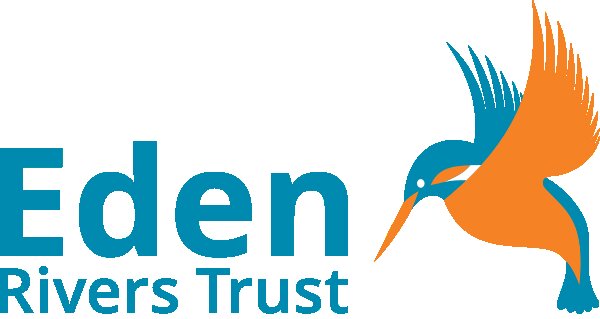 Set up in 1996, Eden Rivers Trust is an environmental charity dedicated to improving and protecting the River Eden, its tributaries and lakes in the Eden Valley, Cumbria making it a better place for people and wildlife.
---

The Mersey Rivers Trust is a charity working in partnership with all those interested in improving the river Mersey catchment and waterways.
---
The Lune Rivers Trust is a charity dedicated tothe conservation, protection, rehabilitation and improvement of the

River Lune throughout its whole length and its associated tributaries in Cumbria, Yorkshire and North Lancashire.
---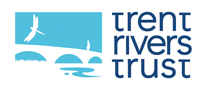 The Trent Rivers Trust is a registered charity employing a dedicated team of people who are passionate about rivers and the water environment.
---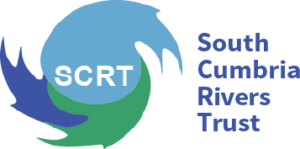 Established to protect conserve and monitor the aquatic environments of South Cumbria.
---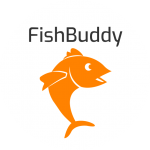 Fishing Community for UK Anglers. The FishBuddy Directory – find a fishing tackle shop, a bait supplier, a fishing lake, angling venue or an angling club in the UK. The FishBuddy Blog – fishing news, stories and videos. Guest contributors always welcome.
---

CHESHIRE'S PREMIER FISHING TACKLE STORE
Prince Albert Angling Society members discount available. See Members Area Discounts for details.
HF Angling is a large angling centre supplying carp fishing, match fishing and predator fishing products to anglers in the North West. With over 5000 different product lines, through over 50 different brands, we have everything you need and more. Our store is located just outside of Crewe – about 3 minutes drive from the main A500. For your convenience we are open 7 days a week, and have a free large car park on site. We have a great team of people who are dedicated to providing you with the best possible service, value and choice. So whether you are an occasional hobbyist, or a serious angler we'd be happy to help. We'll even put the kettle on.
---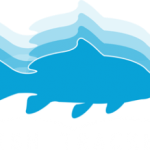 We Find You Catch
Fish Tracker Fishing Guide to the Irish Midlands
There's nothing better than arriving in Ireland than to be greeted by a fellow angler who lives in the area you are about to fish. Situated in Co.Leitrim Dave Price offers a Guiding Service of an extensive area around the Irish Midlands and is an expert on where to fish and especially the species to target. Discover the secret loughs, lakes, rivers across lovely Leitrim, Roscommon, Longford and Cavan. Our local knowledge and valued angling skills can guide you on your Irish Fishing Trip of a Lifetime. Fish Tracker offer an exclusive members discount. See 'Members Discounts' for details.
---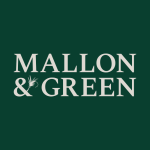 Fly Fishing and Country Living – Discount available to PAAS members. 
---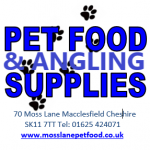 Moss Lane Pet Food & Angling Supplies in Macclesfield sell Prince Albert AS day tickets for the Macclesfield Canal Bridges 37 to 61. They also sell fishing tackle and offer a discount to PAAS members. See Members Area Discounts for details.
---
Web links to our commercial fishery partners including tips and techniques and fishing reports.
Ladybower Reservoir www.ladybowerfisheries.co.uk
Lynn Clywedog Reservoir www.clywedogtroutfishing.co.uk
Llyn Trawsfynydd www.trawslake.com
Cob House Fishery www.cobhouse.org/fishing
Blithfield Reservoir www.blithfield-anglers.co.uk
Lynn Brenig www.llyn-brenig-fishing