Prince Albert Angling Society Juniors Section

Our Junior section is open to all under 16's and there is no waiting list!
We have a variety of opportunities available from our Junior Events Events Calendar which covers most disciplines from bespoke clinics to coaching sessions. All are free to attend and if you need a specific item of tackle in order to attend, just ask in advance and we will supply it to you for the day.
---
PAAS host many outside events for Canal & River Trust Let's Fish, which are introductory sessions and a great benefit to new anglers.
For those that wish to take part in outside events, the society will help you with preparation, coaching, practices and tackle if needed.
We also help and support talented young anglers who wish to do more than just pleasure fish. We support outside events such as the Canal River Trust National celebration of young people and fishing. This is the biggest and best junior event available. PAAS always enter several teams each year, would you like to join in this year? For those that wish to take part in outside events, the Society will help you with preparation, coaching, practices and tackle if needed.
As well as the Junior Membership we have Non-Angling Membership for parents and guardians. Enabling all juniors to be accompanied whilst fishing.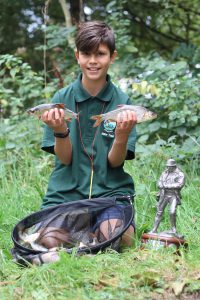 Read more about Prince Albert AS Junior Section involvement with the Canal and River Trust on their website here.
---
Peter Henery – Junior Development Officer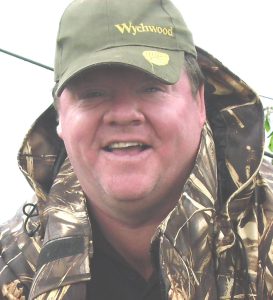 Peter looks after the junior section of the club and is a very experienced angling coach and youth development worker with over 50 years of angling experience his passion is to pass on the enjoyment and satisfaction that angling can deliver. Peter has looked after the junior section for over 10 years, presenting opportunities to learn and supporting and developing talented young anglers who have seen success on both the national and international stage.
You can contact Peter anytime with questions or ideas at: Junior Development Officer
---
We have a diverse range of events all of which are FREE!
All juniors will receive a calendar full of fun participation events, more advanced match fishing, fly, carp, pike check it out a copy is here:  Junior Events
Our junior matches all have prizes and trophies. We have a junior canal series of three matches. You must book in advance with Peter and if you require extra tackle tell him and he will provide on the day. On match days we also coach, so if you just want some help with your fishing book for coaching and one of the team will look after you.
Junior events are free and open to Junior and Intermediate members and non members.
Parents and guardians are welcome to stay and take part at any organised junior event.
All Junior matches have trophies and prizes. The draw for pegs is 9.00am
Fly Fishing and Coaching Session registration is at 9.30am.
Junior matches are also used as coaching and development days, so if you want to learn how to fish, we will provide tackle if you require it and coaching support for the day. Please state when booking with Peter at: Contact: Junior Development Officer
Prince Albert Angling Society Junior Events Calendar
---
Junior Matches, Teams and Coaching Days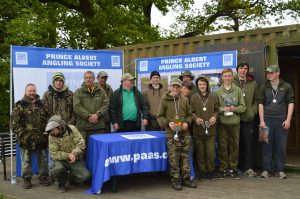 The junior development team consists of several professionally qualified angling coaches who look after and coach at all events to give every opportunity to support our young anglers to gain the maximum enjoyment they can from our fantastic sport.
Come and join in. We are always looking to add to our teams and offer free coaching support. PAAS juniors are among some of the country's best young anglers with titles such as, 'Ladies Fish ' O' Mania', 'National Junior Canal Champion' and a variety of European and World representation – not to forget many high profile sponsorships among them. We are looking for Juniors from age 7 to 17 to join in our quest for the next PAAS junior star. So if you are just starting out, or already hard at it, get in touch and we can help, support, and guide you.
Our matches and coaching days are open to all junior members and non-members to take part in a series of 3 junior matches. Lots of prizes, tackle vouchers and trophies for the top 3 for each match. So why not come along and have a go? Or just come along for some coaching from our professional coaches.
All PAAS Junior events are FREE and open to non-members 17 or under. For more information email Peter our Junior Development Officer
When booking any event please provide the following information:
Juniors full name • Membership Number • Address and Postcode  • Name of guardian for the day
Contact telephone number • Emergency contact number for on the day (for someone who is not at the event).
Details of any special requirements i.e. disabilities, allergies, etc.
Any tackle or coaching support required.
---
PAAS Junior Fly Fishing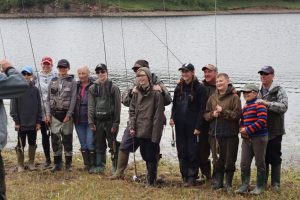 Our Game Fishery Officer, Karl and his team welcome all new comers as well as juniors who want to improve their fly fishing. Karl and his team of coaches have a number of events each year plus they will also support extra activities and practice if asked.
---
The Carp Social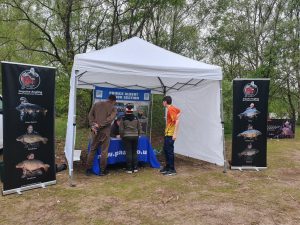 This weekend of carp fishing on one of Cheshire's foremost carp fisheries is an opportunity for the Juniors to learn the right way to do things in the carp fishing world. This overnight event supported by our Junior sponsor Impulse Baits is an opportunity to learn. We have Rig clinics, casting demo's , Fish care workshops and support available from some great carp anglers who support the event.
Please note: All participants must be supported by an adult throughout the competition.
---
End of Year Social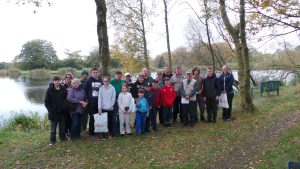 Each year we have the end of year social a fun day of fishing and hospitality and an opportunity to share experiences and stories from throughout the year. A great family day.
---
The Prince Albert Angling Society
Junior Carp Challenge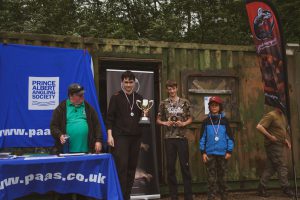 The PAAS Junior Carp Challenge takes place each year. This event is an opportunity for budding young carp anglers to show off their skills and compete for the much sort after Carp Challenge Trophy and the prizes that go with it.
The match is a 24hr carp only match. The event features a BBQ for everyone other prizes, medals, goodie bags and guest celebrities to give help and advice.
The Junior Carp Challenge is an exciting opportunity for young carp anglers aged 17 or under to show off their talent in a competition against some of the best young carpers in the country. This annual free event is fast becoming one of the premier junior competitions on the carp calendar. Bookings ill open at the end if February.
All participants must be supported by an adult throughout the competition.
---
The Dennis Meredith Shield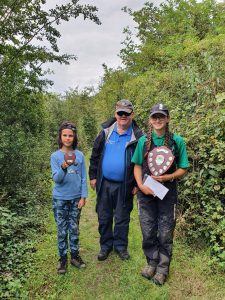 Members Only! – This is the only Junior event for Members Only.
This family pairs match for Junior Members and their families only is an opportunity to fish as a team of two for the coveted Shield in memory of our long Serving chairman who sadly passed away in 2019. The match is float only and no long poles.
A great family day out fun day for all. Prizes for 1st, 2nd & 3rd

Refreshments available. Don't Miss out book now!
SPECIAL RULES FOR THIS EVENT
Match duration 4 hours
Fish together or on separate pegs
No long poles – maximum 4 metres
Float Fishing only
No Ledgering or Feeder tactics
---
Join one of our Teams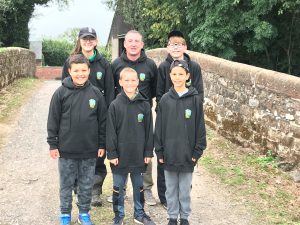 In Prince Albert Junior section we pride ourselves on the success of many of our Juniors we have supported over the years both regionally, nationally and internationally, however we are aware that .
being competitive is not for everyone and we are more than happy just to help improve your basic skills to allow you to enjoy your days fishing and get the most from your trips.
What categories of teams do we have? – Cadets 7 – 10 Juniors 11 – 15 and youth 17 – 20.
Each year we send teams to the National Celebration of Young People & Fishing. In this competition you can enter as an individual to represent the club or be selected for a team as well. There is always lots of practice  required and you can get this by attending junior events and meeting the coaches who will help you.
Success comes about by the commitment shown by families as well as juniors alike. Without extra support a junior will be hampered in their development and possibly miss valuable opportunities to take part.
If you have a keen young angler and would like help in developing your skills, please get in touch.
Peter Henery – Junior Development and Safeguarding officer Prince Albert Angling Society
Jonathon Deacon – Assistant Junior Development officer
---
We look forward to seeing you. Tight lines!
---
DSO Contact Information
Peter Henery – Designated Safeguarding Officer (DSO) and Junior Development Officer
Karl Humphries – Designated Safeguarding Officer (DSO) and Game Fisheries Officer