Our Working Parties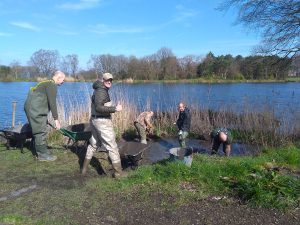 As a member of the society you will you have access to over 230 waters – both still and running; some owned by the society and others which are leased. The upkeep of such a large estate is considerable and Working Parties play a considerable part in maintaining and enhancing our outstanding fishing. All  are led by a qualified supervisor who will have a plan for the work to be undertaken and will liaise with attendees about the tasks to be completed.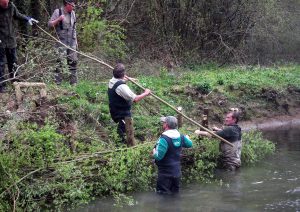 Typically Working Parties involve:
Trimming and removing bank-side growth.

Opening up new swims and clear others.

Making stiles, mending fences, constructing bridges over ditches, etc.

Making platforms so members can fish in comfort.

Planting and pruning trees, making and erecting notice boards.
Attending a Working Party has significant benefits:
Exclusively fish one of 40 waters closed each year for one month.

Exclusively fish ALL new waters for the first 12 months.