The Specimen Hunter
A Lifetime's Addiction – Vice President Martin James MBE
Having started my angling apprenticeship June 16th 1942 I can honestly say "I'm still learning about the sport or pastime after 78 years, there has never been an occasion when I got fed up with angling. Today I try to fish at every opportunity, though it does become difficult at times without the assistance of many friends all made through angling. Some 20 or 30 years ago, perhaps longer. I was looking to join a good angling club which had members who respected their quarry, a club that enforced the rules, where members respected other members, who also when required would attend a working group that would benefit the individual water and its members. One organisation was Prince Albert Angling Society it had all the values I needed from an angling society, sometime later I become a member. Without doubt it was the best thing I done in a lifetime of angling, joining Prince Albert Angling Society isn't just about fishing its being part of a friendship group, you can take part in match, fly or general fishing with the chance of catching most fresh water fish from salmon to gudgeon.
From the first day I joined I have endeavoured to promote and project the society though my writing, broadcasting, talks, slide shows etc. At one Royal Lancashire Show it was my privileged to introduce a member of the Royal family Sophie, Countess of Wessex to the Prince Albert Angling Society at their excellent stand and display, the lady was impressed with the Society's efforts. As a member you will get the chance to fish well known rivers countrywide, private estate lakes, gravel and clay pits along with picturesque canal stretches. The society's many waters cater for the beginner or the more experienced angler, lets not forget the juniors who are very well catered for, if the parent doesn't angle they can buy a non-angling membership, so they can take their child or children to one of the many waters for a nominal fee. They will learn not just about the art of angling but also to respect the countryside, wildlife, flora and fauna which makes our countryside so special.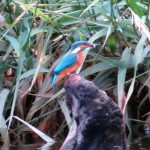 We anglers see so many kingfishers they are not rare. Though if you talk to the general public who rarely see this beautiful bird. They will often say to me "I would like to see a kingfisher"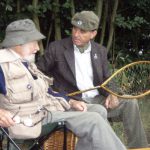 Prince Albert Angling Society are great ambassadors in the angling world, their annual open day on the Ribble at Ribchester every June, is an event not to be missed, with lots of attractions to cater for all classes of angling and it's all free including the parking. The society attend other open events where the general public learn about the society and get the chance to talk with committee and members.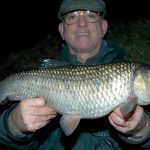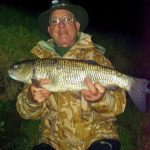 Over the many years of angling on the society waters I have been very fortunate to catch many good fish, roach best at 2 lb 5 ounces, chub 7 lb 10 ounces, pike 26 lbs, a common carp of 28 lbs, barbel to 13lb 10 ounces, perch 3 lbs 4 ounces are just a few.
Below are more great captures from Prince Albert Angling Society waters….